HEAT EXCHANGER CLEANING MACHINE
WITH THE AIM OF REMOVING HEAVY DIRTY
Our
cleaning heat exchanger machine
has been designed to remove heavy dirt (oil, bitumen, grease, scale, rust, and other refinery-grade contaminants) at
power plants, refineries, and industrial cleaning centers
.
The ultrasonic cleaning technology allows the best cleaning performance to be obtained by eliminating scale form in the industrial sector.
The heat exchanger transfer heat between two or more fluids is used in both cooling and heating processes. When the heat is transferred, the sediments can accumulate on the surface of the mechanism. This dirt will decrease the performance of the shell and tube, so the removal of the scaling is necessary through
exchanger tube cleaning
maintenance.
Ultrasonic technology competes versus the traditional processes which use
high pressure water jetting
in the
shell and tube heat exchanger
.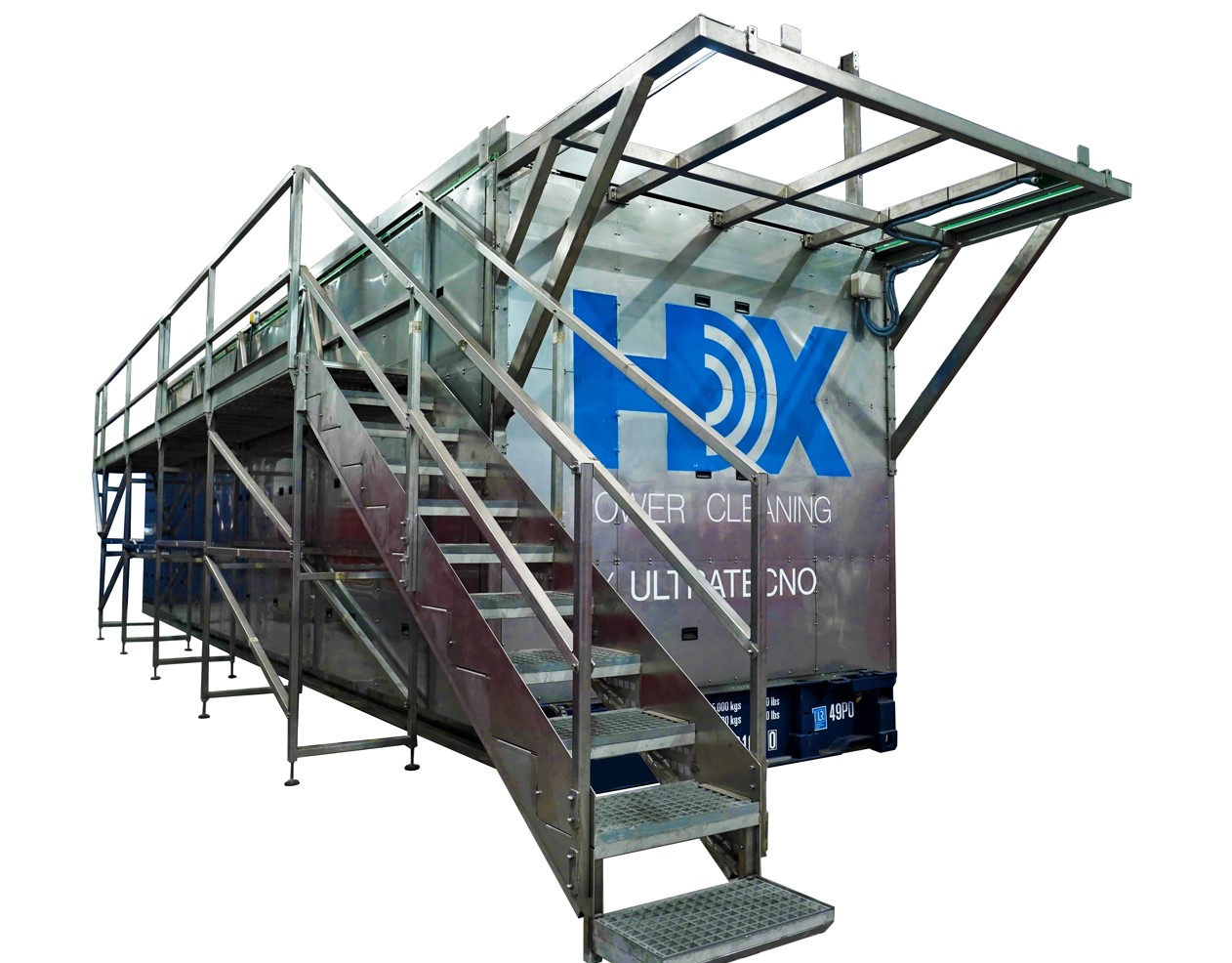 The hydroblasting cleaning process consists of high-pressure water jetting of heat exchanger with removes the sediments. The use of this method is very costly and time demanding and requires an operation workforce. In addition, the cleaning process requires huge amounts of liquid residue requiring water treatment.
Through several studies of
engineering
we have developed the best cleaning procedure for heat exchanger cleaning application. This synchronized 28 kHz ultrasonic cleaning technology has been implemented in our HX Power Cleaning machines.
HX Power Cleaning technology delivers safe, intensive, cost efficient, rapid results, and saving money while protecting both equipment and the environment. As well as delivering clean equipment it's also makes a substantial contribution to improving operational efficiency and reducing the total cost of ownership, creating maximum value at the same time. 
HX- POWER ULTRASONIC CLEANING MACHINE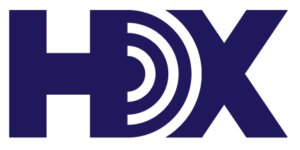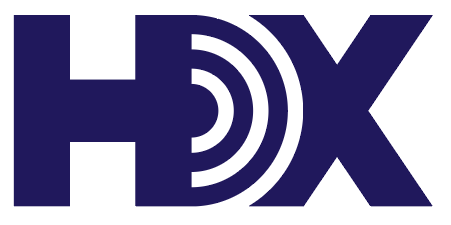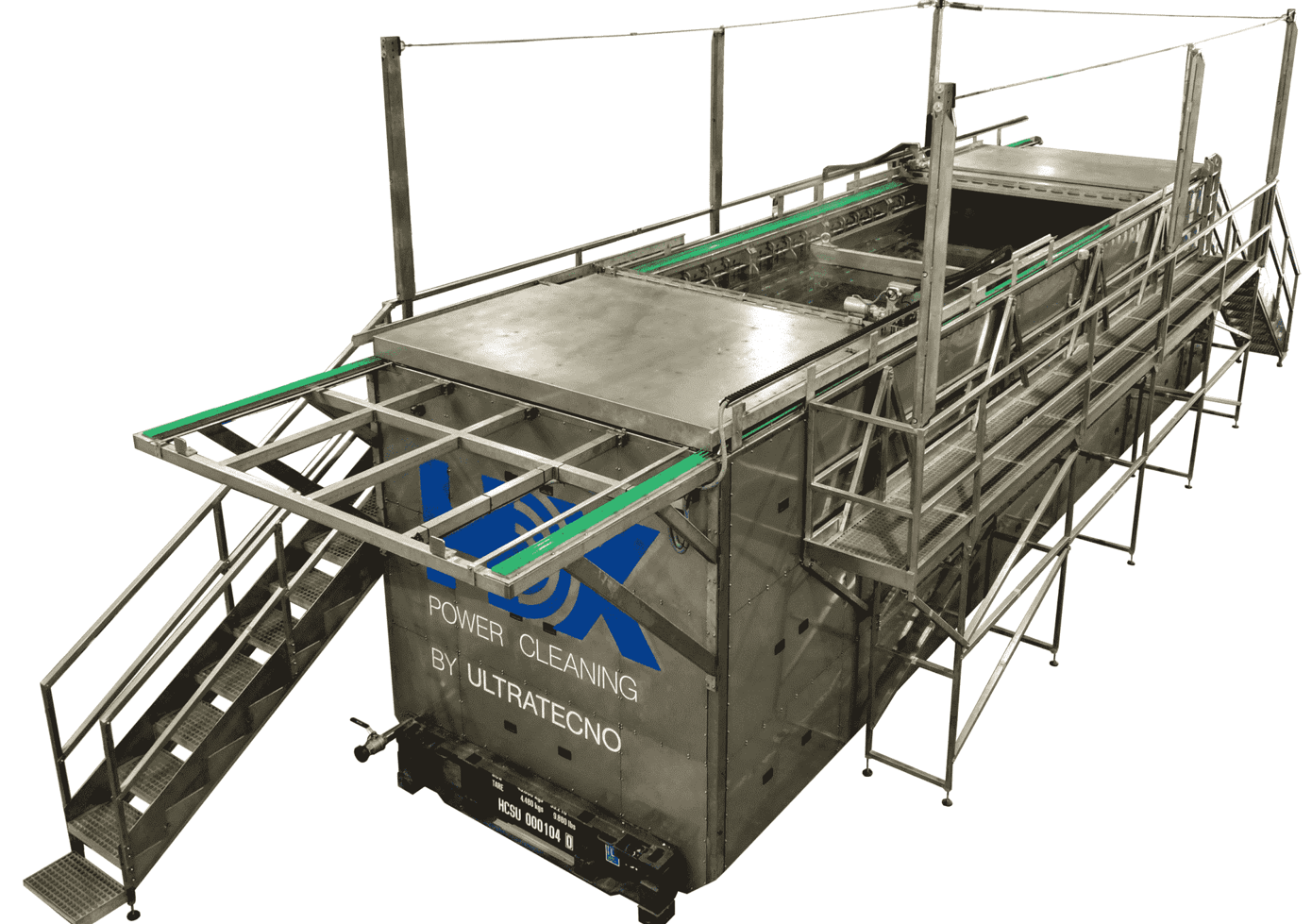 ELECTRICAL CONTROL CABINET – PLC 
– Ultrasonic Generator Air Conditioned
– Built-in 20ft Container
– Protection Against Unfavorable Weather Conditions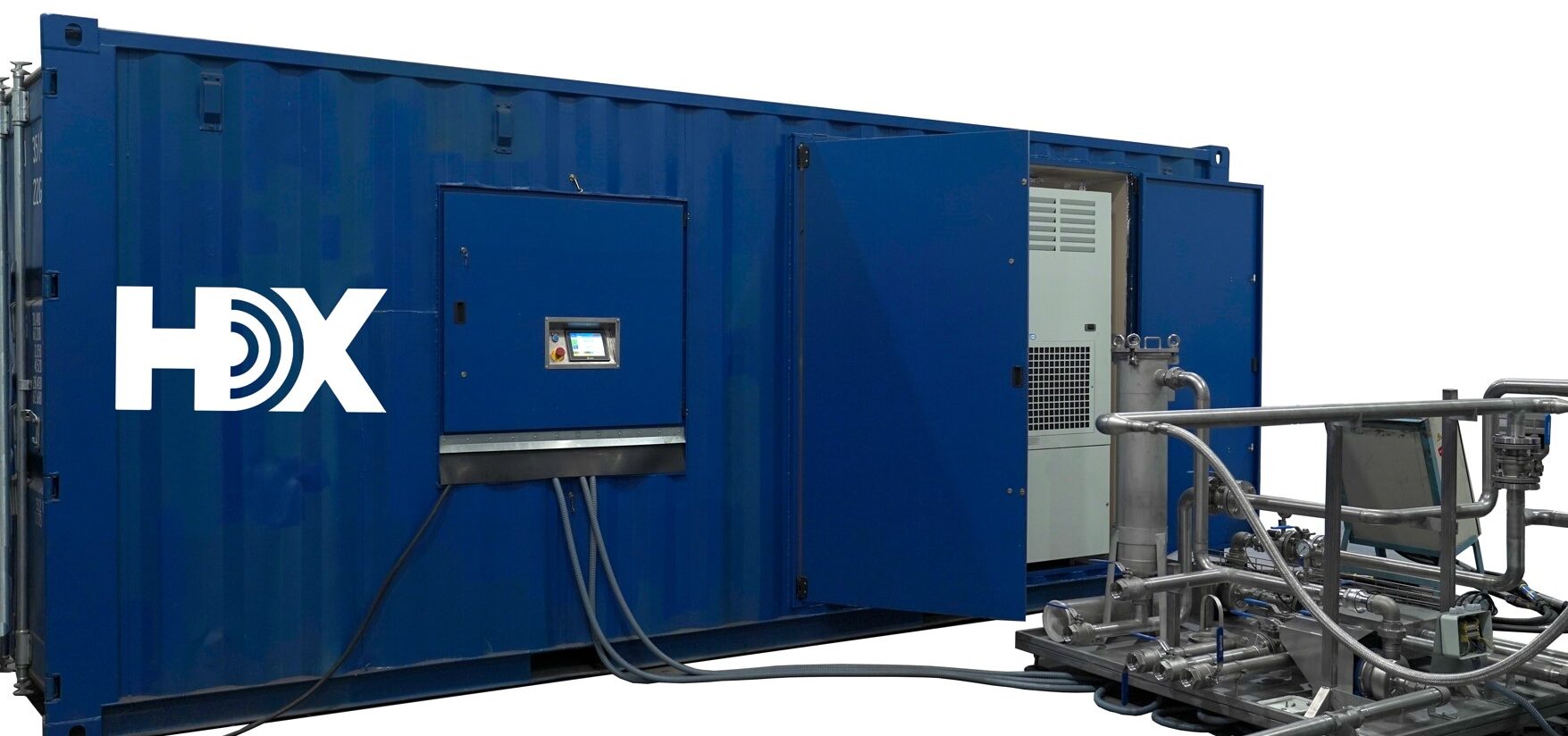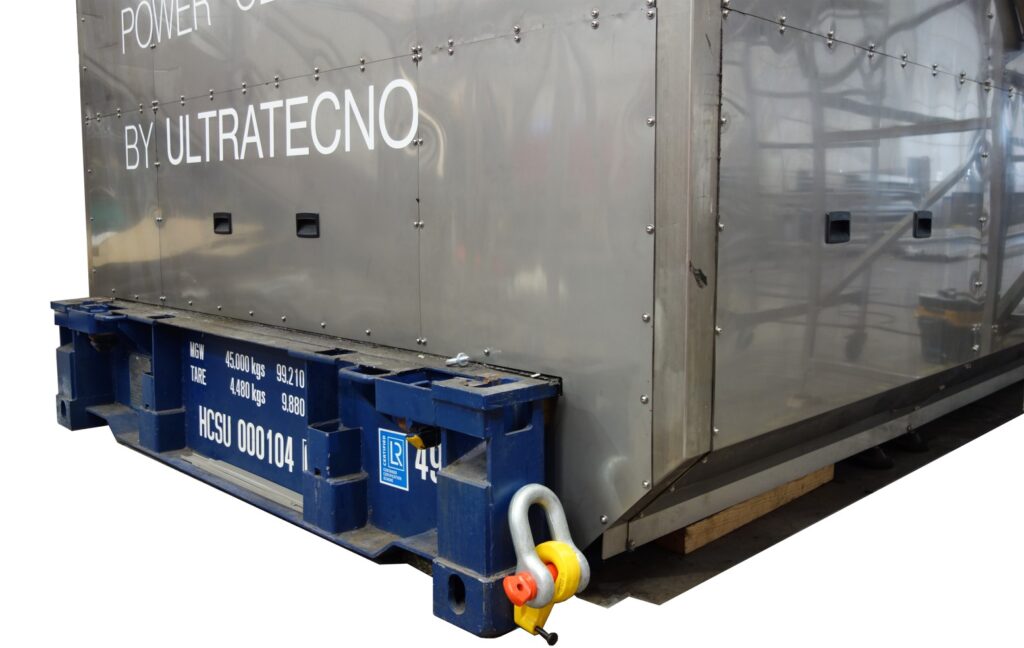 Transportable unit.
Built-in over 20 or 40 feet sea container platform, with easy set up at customer´s place.
Adapted for outdoor use.
Construction in stainless steel AISI316L with IP55 protection grade to operate outdoors under rain/wind conditions.